Hybrid heat pump system
Reduce your carbon emission & worry
less about running out - upgrade to a
low-carbon hybrid heating system
£399 upfront + £14.99 per month
BoilerJuice have teamed up with EDF to offer you a hybrid heat pump worth £8000 for £48
Boiler juice have teamed up with EDF to offer you a hybrid heat pump worth £8000 for £48

You pay £399 upfront and £14.99pm to EDF. You claim £805 upfront and £115 annually from government subsidy

You pay £399 upfront and £14.99pm to EDF. You claim £805 upfront and £115 annually from government subsidy
* The Renewable Heat Incentive (RHI) scheme allows EDF Energy to recover the cost of equipment and installing the hybrid heating system, minus the one-off charge of £399. The total cost over 7 years is dependent on EDF recovering assignment of the RHI payments.

**Your system is eligible for a metering subsidy from OFGEM that you can apply during the RHI application. The Government Metering and Monitoring Service Package financial support for the first 10,000 applications. You receive a lump sum payment within 3 months of your application, the yearly payments are paid in quarterly instalments over 7 years.
Claim an additional £25 oil credit post heat pump installation.
Offer available to all contracts signed by 31st March 2021.
What's included with the hybrid heat pump offer?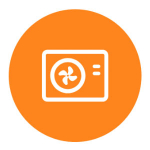 A fully installed hybrid heat pump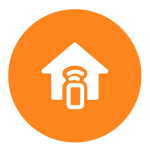 Automatic smart heating controls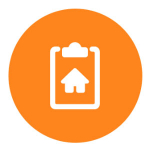 Once installed you can benefit from
What is a hybrid heating system?
Hybrid heating adds an energy-efficient air source heat pump (ASHP) to your existing heating system. Here's why it's worth getting a hybrid heating system:
What customers are saying about EDF hybrid heat
I would definitely recommend this product its great on sustainability, cost savings and my home has never been more comfortable. I have been looking at heat pumps for some time but the initial upfront costs prevented me from proceeding. This deal has given me the ability to have a heat pump I have always wanted but with minimal upfront costs.
It really has only cost us £99 and great to know that the monitoring and service plans are relatively inexpensive too over the period of the scheme - in fact the extra government grant practically covers these costs.
Is my home suitable for hybrid heating installation?
EDF hybrid heat pump offer have following pre-requisites
The offer is serviced by Passivsystems, who will be speaking to you on EDF's behalf.

In the webform select Boiler juice in the section how did you hear about us.

To claim your £25 oil credit email us at renewables@boilerjuice.com post your heat pump installation.
Book a free survey will direct you to an EDF webform to complete for your application.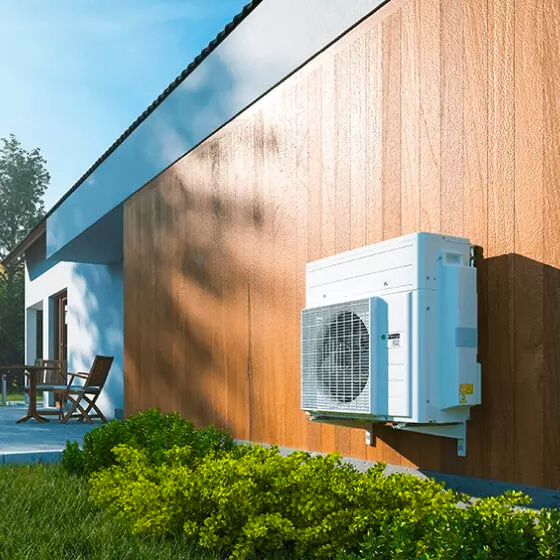 Rated 9.2 out of 10 based on 64,801 reviews on TRUSTPILOT Proud to be most trusted heating oil provider
Competitive, reliable and easy to order​
I have had 3 deliveries via Boilerjuice over past few months and each time the price has been very competitive, especially if you dont need oil urgently...
Claire Wilson
Always smooth process
Always a smooth, easy order and delivery process. I've been with Boiler juice for many years and am very happy with the service received.
Lorna
Would recommend to anyone
Always the cheapest, easy to order, have used them 3 times. Oils always delivered on time or early. Brilliant company would highly recommend anyone to them.
Laura Hirst